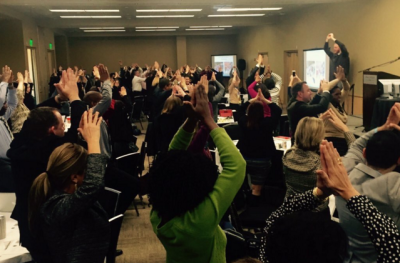 We offer interactive, research-based workshops that focus on the importance of mindfulness for self-care, which helps build capacity to care for others. We believe that mindfulness is something that needs to be understood and practiced in order to have the greatest impact in the classroom, office or home. We strive to help people understand how they can integrate mindfulness into their daily routine, whether in the classroom or at home. Mindfulness has helped us tremendously as people and teachers, and we look forward to sharing that experience and growth opportunity for others.  

We have experience in leading mindfulness workshops to many different audiences. Our workshops can be anywhere from 1 hour to 2 full days. 

Audience for Workshops:

Teachers
Administration
District Leadership
Parents/Guardians
Students
Office Staff
Camp Counselors
Mindful Classrooms is proud to have served the following schools/districts/businesses (click icon for more info):


Interested in a Mindful Classrooms workshop?